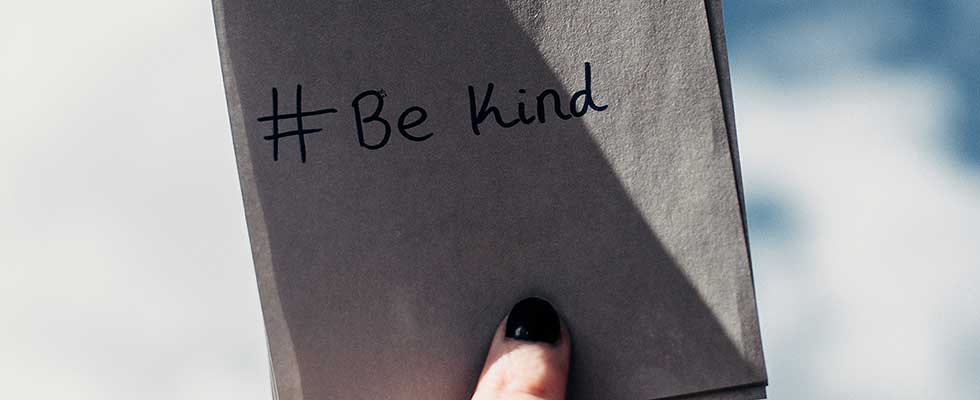 Mental Health Awareness Week: 10th - 16th May 2021
Mental Health Awareness Week aims to increase recognition of mental health struggles while encouraging conversations and strategies to improve positive emotional and psychological wellbeing. Currently, 1 in 4 people will experience a mental health condition in their lifetime with the NHS reporting 20.5 million prescriptions for antidepressants were written between October and December 2020, with a 5% increase from the previous quarter. These staggering statistics demonstrate the urgency of ensuring that looking after our mental health becomes our new priority. 
This year, Mental Health Awareness Week is focussed on all things nature. During Covid lockdown, Mentalhealth.org discovered that 45% of people found being able to get outside in nature became vital to achieving positive mental health. With nature in mind, let's find out how nature can improve our mental health, why poor mental health can impact on our sex-life and what to do if we are in crisis. 
How can nature improve my mental health? 
Mind.org argues that nature can play a big part in improving mental health and physical wellbeing by reducing feelings of anxiety or stress, increasing confidence and self-esteem, improving our mood as well as helping us to make new connections. There are many ways this can be achieved, whether that's through tending to our plants or vegetables in the garden, a relaxing walk, joining a new outside group or by helping the environment and picking up litter. 
3 Activities to try this Mental Health Awareness Week
Grow your own plants or veg
There's something satisfying about watching seeds turn into plants or vegetables. In 2020, a lockdown gardening boom occurred and many of us turned our attention to connecting with nature through nurturing plants and seeds. This month is the ideal time to start the growing process with hotter days and warmer nights making the perfect environment for germination. If you're curious about growing your own veg, pick up some seeds, a bag of compost and a few pots and you may just find yourself a new outdoor hobby. Thrive.org is a wonderful organisation who offer Social and Therapeutic Horticulture therapy for those suffering from mental health conditions, recovering from physical injuries or those with a disability, disadvantaged or vulnerable.
Exercise
Mentalhealth.org found that even a five minute walk in the sunshine has been found to improve mood and self esteem. While sunshine naturally increases serotonin and exercise increases endorphins, spending time walking or exercising outside will help to increase those feel-good hormones. So whether you prefer to go for an invigorating run, a gentle walk or maybe embark on a mind and body yoga session - soaking up the sun and getting out the house may be just the thing you need. 
Practice mindfulness
Being outside in nature encourages you to take a moment to pause and connect inwards. Studies have shown that the changes in brain wave activity that take place during meditation has been linked to positive emotional regulation, so the more you meditate or practice mindfulness, the calmer you feel with emotions, feelings or sensations that may have previously overwhelmed you. This mental health week, find a quiet spot to sit down outside and start by taking five slow deep breaths. You may even want to close your eyes to help you connect to the present moment. Next, notice how you feel, what sensations come up, what noises can you hear? Can you feel a gentle breeze against your skin? If you prefer listening to guided mindful meditations, Mindful.org has free audio practices you can listen to on-the-go.
How does poor mental health affect my sex-life?
Stress, anxiety and depression all impact on how we feel which impacts on our libido. If we're feeling lethargic, burned out or in fight-or-flight mode it's harder for us to feel 'sexy' or in the mood, let alone achieving a satisfying orgasm. By prioritising self-care and achieving positive mental health, we can feel more intimate with our partners and our sex-life can be invigorated, releasing all those feel-good hormones like Oxytocin. 
If Covid has been causing you increased stress, check out our blog '4 ways coronavirus stress could be affecting your sex-life'. 
What to do in crisis
There are a number of helplines dedicated to supporting you in crisis. Remember: you never have to go through this alone.
NHS Mental Health helplines (England only) - click onto their website, answer the questions and they will provide you with some contacts in your local area.


Samaritans: Open 24 hours a day 365 days a year - you can call them free on 116 123 any time you feel you need someone to talk too.


SANEline: If you're experiencing a mental health condition or are caring for someone who is - you can call 0300 303 7000 (they are open 16:30 - 10:30pm every day) 



The Switchboard: If you identify as LGBTQ+, you can either call their helpline on 0300 330 0630 (10:00 - 22:00 every day), email them at chris@switchboard.lgbt or they have a webchat service on their website. 
Anxiety UK - If you suffer from an anxiety condition, you call the helpline on 03444 775 774 (09:30 - 17:30 Monday - Friday)
This year, we would love  to see photos you have taken of nature, whether that's a bubbling stream, your garden or at your local park. Tag us in your posts or stories or use the hashtag #naturewithpasante and we will share your content!