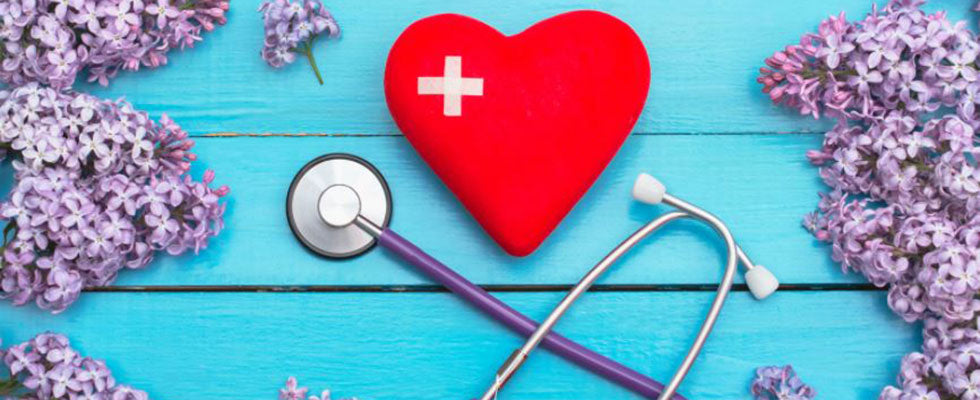 STIQ Day: 14th January 2022
Indulged in a Christmas rendezvous? or celebrated the New Year with a one-night-stand? This 14th January, also known as STIQ day, is a whole day dedicated to raise awareness about sexually transmitted infections. As STI's can often take two weeks to be detectable, it's a good opportunity to focus on our sexual health and get screened for any sexually transmitted infections - after all, it's Valentine's Day in a month and you wouldn't want to pass an unexpected gift onto a loved one.
With this in mind, let's find out more about STIQ day, what STI tests are available, how an STI home-test works, how quickly you receive results and how to protect yourself from catching sexually transmitted infections.
What is STIQ day?
With sexually transmitted infections on the rise every year, STIQ day is a reminder to make sure we all have our annual sexual health check-up. If we've had unprotected sex in the last two weeks, then all the more reason to get checked. Many STI's do not have symptoms, so you don't always know you have one. 
What sexually transmitted infections can I get checked for?
You can be tested for the majority of sexually transmitted infections. 
Chlamydia, also known as Chlamydia Trachomatis, is a bacterial infection that can often cause no symptoms (80% of women and 60% of men can have no symptoms). For those that do have symptoms, you may have pain when passing urine, unusual discharge, pain and swelling of the testicles (for those with a penis), vaginal spotting (for those with a vagina). Treatment is usually given in a course of antibiotics (either one tablet or a course for three weeks) and it usually clears up the infection.
Syphilis can often cause blisters, sores or ulcers around the genitals, anus or mouth. Syphilis can sometimes be difficult to diagnose as symptoms may not appear for years. However, if left untreated, Syphilis can attack your brain, heart and nervous system. Syphilis is usually treated with antibiotics, either as an injection or a course of injections or antibiotics. 
Gonorrhoea, also known as 'the clap' is the second most common STI in the UK (after Chlamydia). Some people may show no symptoms (60% of men and 80% of women have no symptoms) but if you do have symptoms, they tend to develop within 14 days and will often be a green watery discharge coming from either the penis or vagina, pain or burning when passing urine and lower abdominal pain. Treatment is given as antibiotics, either as an injection or a course of antibiotics. 
Genital warts are caused by the Human Papilloma Virus (HPV). Often people may not display any symptoms of the HPV virus (there's over 100 different types) but if you have types 6 or 11, warts will be present around your genitals or anus. Treatment is purely an individual choice as the body tends to fight the virus on its own - but if you did want treatment, you may have cream or liquid, the warts may be frozen off or in some cases, surgery.
Genital herpes is caused by the herpes simplex virus (HSV). There are two subtypes of herpes; type 2 (HSV-2) which only affects the genital area and type 1 (HSV-1) which causes herpes on the mouth, but can also affect the genital area. Symptoms may appear between 2-14 days of coming into contact with the virus and you may have stinging or tingling around the genitals, unusual discharge or small, fluid-filled blisters that burst within a day or two leaving sores.
Is an STI test a swab or blood test?
A Chlamydia and Gonorrhoea STI test is usually taken through a vaginal swab or urine test (either self-taken or by a nurse or doctor). 
A HIV test is usually taken by a blood test - you can order one here.
Syphilis is also taken by a blood test - it can be either self-taken or a nurse /doctor can do it for you. 
Other STI's, such as pubic lice, genital warts or any other lumps and bumps will often be diagnosed through an examination. 
Many sexual health clinics are doing free non-asymptomatic (this means you don't have symptoms) postal kits that you can do in the comfort of your home.
To find your nearest clinic to book an appointment or order a test-kit, click here 
How does a home-test work? 
Home-tests are quick, easy and effortless. For those that would prefer a HIV test, you can order one here that can be delivered straight to your home. The box will include; 1 test device, 3 solutions, 1 lancet, 1 alcohol swab and 1 plaster. Unlike other HIV tests, there is no additional timing device required to complete the test as results are available within one minute. 
For those that prefer a full sexual health test, you order a kit online through your local sexual health clinic and it will be delivered to your home address. Inside the box will be everything you need, including instructions. You may find a self-taken vaginal swab, a urine pot, a rectal swab (for men who have sex with men) and possibly everything you need to take a simple blood test sample.   
How quickly can I receive the results? 
With our HIV test, the results are available within one minute..
For postal or in-house STI's - the results are usually sent to a laboratory for further testing so may take between a few days and a week to come back.
How can I protect myself from catching STI's?
Condoms reduce the risk of catching sexually transmitted infections, including the HIV virus by preventing sexual fluids from being transferred. This STIQ day, stock up on your favourite condom. Unsure which condom to choose? Open this link 'in a new window' here
What type of condom should I buy?