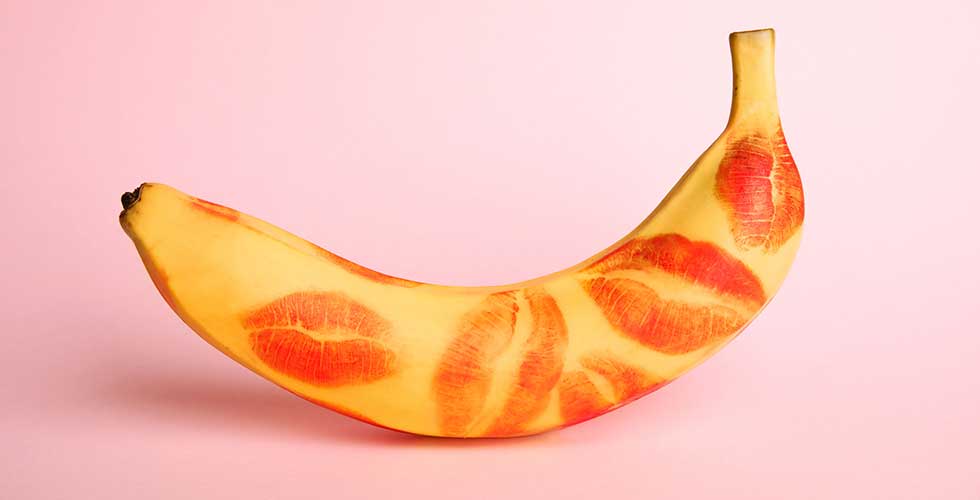 The Gift of Oral Sex
Anilingus, cunnilingus and fellatio - no, these are not the names of the three wise men. You may know them better as rimming, going-down, blow-job or just plain old oral sex. Oral sex involves using the tongue, lips or teeth to pleasure your partners genitals. Many people enjoy oral sex as part of their regular sex-life, while others like to savour it for special occasions. 
Whether you prefer to arouse the anus (anilingus), satisfy the vagina (cunnilingus) or pleasure the penis (fellatio), we thought what better present to give this Christmas than the gift of oral sex. Here's everything you need to know about oral sex to make this Christmas one to remember…..
Anilingus (anal-oral)
(Feeling naughty? Warm up this Christmas with a touch of rimming.)
How do I do it?
Ask your partner to kneel on all fours and crouch behind them. Start by softly kissing and touching the area around the anus. Open your partner's buttocks and gently circle your tongue around the outer area. If things get a little friskier, you could slowly insert your tongue. Your partner will help guide you on what feels good, whether that's licking, sucking or gently probing.
For those that have a vagina - don't move straight from the anus to the vagina as you can transfer bacteria and cause an infection. 
Should I ask my partner to wash first?
Yes, some people prefer to wash their anus beforehand, as washing helps prevent the spread of bacteria or parasites that pass through the anus. Using a dental dam can also give you added protection. 
Will I make my partner orgasm?

Those who enjoy anal-oral rarely have an orgasm with this alone - think of this as a satisfying foreplay activity. However, it's a good way of seeing if you and your partner find pleasure in anal fun.
Can I catch an STI through rimming? 
All sexual activities come with a risk of catching a sexually transmitted infection, that's why it's a good idea to always make sure you use extra protection, like wearing a dental dam during oral sex. 
Cunnilingus (vagina-oral)

(It wouldn't be Christmas without something sweet to savour….)

How to do it?
Spend time teasing your partner by kissing, breathing on their body and softly touching their upper thighs and around the vagina. When you are ready, gently part the outer lips of the vagina and locate the clitoris. Start making slow movements with your tongue in different ways and with different rhythms. With over 8000 nerve endings, the clitoris is the most sensitive part of the vagina so this is where you'll want to spend the majority of your time. Watch how your partner's body responds as this will help you work out what they are enjoying and what area to focus more on.
Can I add penetration?
Just like with most sexual activities, everyone loves different things. Some people love penetration, others prefer not too. Talk to your partner about their desires and what they feel comfortable with during oral sex. If they want to try something new, try adding a finger inside the vagina and see if you can locate the G spot (it's behind the pubic bone).
Can we use lubricant? 
Yes! Definitely. Some people prefer to use lubricant as it makes it feel more intense. Our flavoured lubes come in marvellous mint or for something a bit sweeter try our satisfyingly-sweet strawberry lube.
Can I catch an STI?
Yes, just like sexual intercourse, you can still catch a sexually transmitted infection through oral sex. To protect yourself from catching an STI, cover the vagina with a dental dam.
Fellatio (Penis-oral)
(Dreaming of a white Christmas?)
How to do it?
Hold the penis in your hand and gently breathe and kiss to arouse it. Some people prefer to lick the penis from the shaft to the tip using big, slow licks, while others prefer to pop the balls in their mouth first. The tip of the penis (the glans) is ultra-sensitive, so focus your main attention here. Slide the penis into your mouth and use your lips to glide up and down. You can try different techniques but always start slow and then build up to a faster pace - work with your partner on what they enjoy the most. 
What other areas could I focus on?
The scrotum and testicles are also particularly sensitive, so you could lick or suck your partner's balls for an ultra-intense feeling.  A man's G-spot is approx 2 inches inside his anus, so if you were both happy too, you could try putting a finger inside the anus while you gently slide the penis up and down in your mouth.
Can I wear a condom?
Yes, wearing a condom during oral sex is a personal choice but we always recommend condoms as they protect you from sexually transmitted infections. Our taste condoms are a great addition to oral sex with strawberry, minty fresh, chocolate temptation and blueberry blast flavours. 
 Looking after your Sexual-elf

(Spread cheer not an STI…)
Condoms reduce the risk of catching sexually transmitted infections by preventing any sexual fluids from being transferred. By using a condom (or dam) every time you have vaginal, anal or oral sex reduces the risk of contracting an STI. We have a wide variety of condoms available from regular, king, super king or trim as well as flavoured and fun condoms so there's plenty of variety available. Unsure which condom to choose? Open this link 'in a new window' here 'What type of condom should I buy?'
As well as ensuring you or your partner wear condoms, getting a sexual health screen on a regular basis (we recommend annually or on change of a sexual partner) will help reduce the risk of catching and passing the infection on.